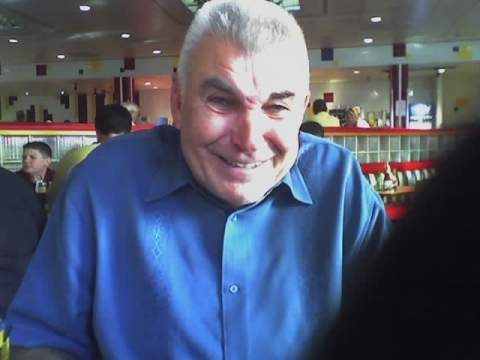 On 9 January 2017 Clark Welch was laid to rest in Arlington National Cemetery. His beloved wife Lacy and their two sons and their families were in attendence, along with a host of Black Lions and other friends. Below is what Dave Berry wrote just after hearing of the passing of Clark.
April 13, 2016
Today I heard from my good friend and fellow Black Lion medic, Tom Hinger, that LTC (Ret.) Clark Welch passed away in his sleep last night.  Clark was one of the greatest combat leaders in this country's history. He received the Distinguished Service Cross, our country's 2nd highest award for valor, for his heroism as the Delta Company commander during the Battle of Ong Thanh in Oct., 1967. Due to the Army politics at the time, as well as the fact that nearly all the witnesses to his heroics were either dead or wounded, he received a Silver Star Medal after the battle, rather than a higher medal. Decades later, BG (Ret.) Jim Shelton put forward a Medal of Honor recommendation which was, after many years of reviews, downgraded to the Distinguished Service Cross. Besides the Distinguished Service Cross, during his distinguished career LTC Welch was awarded 3 Silver Star Medals, 5 Bronze Star Medals and 5 Purple Heart Medals, in addition to many other awards. Clark led and mentored soldiers throughout a distinguished career, inspiring many of them to do more and be more. What more of a legacy can a man, especially a soldier, leave? In James Michener's book "The Bridges at Toko-Ri", a novel about the Korean War, a military leader asks the question, "Where do we get such men?". President Ronald Reagan later paraphrased that question in an Armed Forces Day address . LTC Clark Welch was, truly, "such" a man. The citation accompanying his DSC:
The President of the United States of America, authorized by Act of Congress, July 9, 1918 (amended by act of July 25, 1963), takes pleasure in presenting the Distinguished Service Cross to Captain (Infantry), [then First Lieutenant] Albert C. Welch, United States Army, for extraordinary heroism in action against the enemy on 17 October 1967, near Chon Thanh, Binh Long Province, Republic of Vietnam, while serving with Company D, 2d Battalion, 28th Infantry, 1st Infantry Division. First Lieutenant Welch's company was moving behind Company A, 2d Battalion, 28th Infantry into an enemy base camp. After two hours of cautious movement, Company A was devastated by withering enemy small arms, grenade and machine gun fire, killing Company A's platoon leaders and seriously wounding the company commander. First Lieutenant Welch rapidly directed a perimeter defense around the Command Group and raced forward to ensure that his forward elements were tied in with Company A's rear elements. As he approached through heavy enemy fire he received a wound to the chest but succeeded in bringing several wounded soldiers from Company A back into his company's perimeter. He ran to his men to encourage and direct their fire. Ignoring sniper fire from the trees, he cannibalized damaged radios to call for artillery fire, close to and on to his position, while carefully avoiding the area where the dead and wounded were lying. Seeing an enemy rocket propelled grenade being launched against the Command Group, he raced forward through both enemy and friendly fire and killed the enemy soldier, receiving a serious wound to his left arm. With his sidearm, he killed another enemy soldier who had penetrated the company's perimeter. Exhausted, he slumped to the ground. His First Sergeant called to him that enemy soldiers were executing American wounded. He again rose to his feet, raced forward, and killed two more enemy soldiers, then fell unconscious but still alive from five battle wounds and loss of blood. First Lieutenant Welch's heroism, care for his men, personal fighting skills and leadership epitomized the actions of an infantry leader in close combat against an overwhelming enemy force. First Lieutenant Welch's actions reflect great credit upon himself, the 1st Infantry Division, the United States Army, and the United States of America.
You're on point, Delta Six. We'll meet again at the next LZ. Black Lions, Sir! Dave Berry
To all who knew Clark Welch he was the epitome of a soldier, a leader, a Black Lion, and a true Brother to all. We pray for Lacy and all of Clark's extended family that they will receive some measure of comfort knowing the many thousands of lives that Clark influenced over the course of his life. We were all blessed to know him and serve with him. God Bless You All.